AWeber is my preferred email marketing tool for managing mailing lists and autoresponders. It integrates nicely with all the other digital tools I use and need it to integrate with.
AWeber state that email marketing delivers a return of 4,300 percent, is more cost effective than other forms of marketing, and it frees up your time so you can spend your valuable time on running your business. Oh, and consumers love it.
Well statistics aside, I can't stress enough how important it is to have the right email marketing tool. Using a tool like AWeber makes email marketing childs play. Having the confidence to know that your emails are getting through to people, can be viewed by the recipient no matter what mobile device, tablet or computer they are receiving them on, being able to build and segment your lists with ease and fully automate follow up campaigns and autoresponders, is truly invaluable.
AWeber Features
Here's a list of just some of the main features AWeber offers:
Campaigns: create automated emails with ease with state of the art drag and drop editors
Autoresponder Follow up: set-up automated email sequences with ease
Increased Email Delivery Rates: AWeber helps get more of your emails delivered successfully
Sign Up Forms: easy mobile responsive sign up form tools to help you build your mailing list
HTML Email Templates: over 700 mobile responsive email templates so you don't have to design your own
RSS 2 Email: AWeber can automatically create emails from your latest blog posts – incredible!
Email Marketing Tracking: get a complete overview of your email campaign statistics
Powerful Subscriber Segmenting: you can target subscribers based on their action with ease
Expert Customer Service: AWeber are happy to help with any issues or questions you may have
AWeber Pricing
You get an initial FREE 30-DAY TRIAL with all the features to try out the software and thereafter it costs just $19 per month to continue using it if you have up to 500 subscribers. You can send out unlimited emails per month.
As your subscriber mailing list grows then so will the cost of AWeber but it's incredible value. 501-2,500 subscribers costs $29 per month, 2,501-5,000 subscribers costs $49 per month, 5,001-10,000 subscribers costs $69 per month and 10,001-25,000 subscribers costs $149 per month. Larger lists over 25,001 subscribers they will give you a quote.
Ease of Use
Whilst I am quite familiar with using a variety of email marketing software solutions, AWeber has to be one of the easiest I have used and I think it's perfect for everyone as it's easy enough to learn, has an extensive selection of free to use and edit templates, has incredible support on hand should you need it, and it integrates with most of digital tools I use with ease.
AWeber has to be one of best email marketing tools for all of the above reasons and I highly recommend it.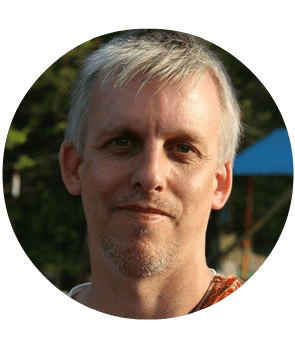 Duncan Bradford
Founder of Ukandoo Academy, Kuki Ventures
I founded Ukandoo after working 20 years running successful digital agencies and managing online marketing for many companies. The opportunity to teach people how to succeed online became a burning passion and is now a reality.
On a less serious note, I have a passion for foreign food, travel and loves adventure motorcycle touring.