Education has expanded its territories. From the use of physical books to digital materials. From upholding libraries as the best source of countless information to recognizing the authority of the world wide web and its endless possibilities. As our society catches up with the advancement of technology, so does education cope up with the world of online learning. Online learning is the process of acquiring knowledge and skills through the use of the internet. It is a place where one can be taught without the need of being in a classroom. It gives the learner the convenience they need as they learn for the advancement of their understanding. In online learning, one does not need a teacher face-to-face. It goes beyond physical interaction but at the same time allowing the student to benefit the same value they get from the traditional setup…and this is all just touching the surface. The benefits of online learning are abundant and with the rise in the digital age, it's becoming ever more significant in influencing the future of education.
What you Require for Online Learning
In an online learning setup, a student only needs three things:
Internet Connection –  an internet connection with a good speed will take the student to their virtual classroom in a split second. In order to learn without the distractions of an overloading page, a good amount of speed for your internet connection is needed.
Laptop or Desktop Computer – if you want to have the best type of convenience, learning on a Wi-Fi-ready laptop is the best way to go. This laptop should be able to keep up with the amount of memory you might need for your digital learning materials. It should also be handy if you would want to carry it everywhere you go.
Time – your main reason for learning online might be the lack of time to go to a physical school. However, even with learning online you have to set aside time. It may not be as demanding but there will still be a need for you to invest your time.
The Benefits of Online Learning
Online learning has a lot of benefits. Below are some of the top reasons as to why people should opt for this way of learning and why people who chose it made such a decision.
Cost-Effective
One of the biggest pluses of online learning is the low total cost. You don't have to spend for extra expenses such as transportation and textbooks. Everything is digital and convenient.
Self-paced and Flexible
The flexibility online learning offers you is beyond limits. You get to learn whenever you can and want to. It's like time is literally in your hands.
Faster & Easier to Access
You don't have to rush somewhere to get to your study materials. Wherever you are as long as you have an access to a computer with a good internet connection, it's no issue.
Consistency
The learning process is consistent. It follows a process that is most effective for gradual learning.
Focused
It focuses only on topics related to the course and are essential to the understanding of the whole subject.
Convenience
There is nothing more convenient than being able to study or learn anytime and anywhere you want. It's almost as if you, as a student, is bound to no rules. All freedom is yours of when and how you'd like it to be.
Easy Update
It's very easy to deliver new information to students because of how fast it can be uploaded and updated on the server. There is no need to produce new textbooks or any other materials that take a long time.
Easy Retention
Online learning allows students to easily retain the information that they learn because of the mediums used in the process.
Easy to Manage
There is no such thing as information overload when it comes to studying online. You hold the key to every information that you allow your brain to receive and you can stop when it gets too much. Learning is also easy to manage because there is no pressure to meet deadlines except the ones you set for yourself.
More Interaction
One of the most common problems that students face in school is the lack of confidence. This is why there is hardly any interaction between them and their teacher or even their classmates. With online learning, that barrier is broken into nothing.
Continuous Career Advancement
With the freedom that online learning gives every student, having to work while studying won't cause any problems. As you continue to learn more skills and knowledge, your career will also continue to advance without the need to make any sacrifices on your part. For as long as you have the time to escalate in your learning every day or every week, these will continue to grow.
Opportunity to Improve Your Tech Skills
Technology is continually rising but not everyone is able to keep up with it. But with learning online, you are in some way "forced" to learn how it all works. Thus, allowing you to learn it without the need to spend extra time or do it on your own.
Lifelong Learning
There is no limit as to how much you would like to learn online. Unlike going to a university which has a limited years of studying, you can learn as long as you want to. There are no boundaries with how much you are allowed to learn.
Wide Range of Options
You are opened to a wide range of options of what you would like to learn. You can take two or more courses at the same time if you desire to do so.
The Disadvantages & Refutes
While there are numerous advantages with learning online, some people are still not convinced because of a few reasonable grounds:
Lack of Face-to-Face Interaction
There is a small percentage of people who disagree with online learning because of the isolation this may cause them. These people are usually the confident ones who are able to interact in a public or classroom setting. However, they are outnumbered by those who don't have the guts to stand up and participate in class.
Easier to Plagiarize & Be Dishonest
This applies to those who do university-like studies online. However, online learning for internet marketing strategies and other related matters will not see this as a problem. Learning online under this topic is something that you, as a student, will need to work on getting better at. Copying others' work will not only cause you plagiarism violation issues but also waste the time and money you've put into doing these things. It's like throwing your money to the trash bin.
Miscommunication
Some people find it easy to encounter miscommunication in this kind of learning process. However, in reality, even face-to-face conversations can cause miscommunication when the idea is not laid out properly. This is why before banking onto online learning; one must make sure that they've chosen the right online university to work with. A good online university should be able to lay out the concept and instructions properly and crystal clear. This is one of the cues you can find when choosing the online school, you should go for.
Challenging
Learning online is quoted as a challenge for those who are unable to write very well. This may be true but every fear, including this, must be conquered in order to improve. For people who find it hard to write well, if getting a degree is the aim for their online learning, they must push themselves to learn it. As for those who get onto it for the sake of starting up their very own money-making business online, it's a great time to allow freelancers to exercise their purpose.
Why Online Learning Works
In spite of everything that's been mentioned so far, you might still ask: why online learning? The answer is easy. Every student who wants to truly be successful will appreciate the fact that online learning provides a learning experience that is tailored to individuals rather than groups. It focuses on giving quality learning towards every student. Online learning does not assume that students are on par even if the information fed was too general for every individual to catch on.
When it comes to pacing, the "offline" learning can never top what online learning can. Information overload can happen to classroom settings a lot. Whereas with online learning, the student controls the amount of information they want to take in. And what's even better is the fact that they can repetitively consume the information as much as they want without needing to count on anyone else. Most importantly, online learning promotes and applies the "learning by doing" rule. Learning is most effective when application follows and it increases retention better than any other way.
Online learning is the best way to go if real learning is the goal. It gives an incomparable experience when it comes to taking things slowly but surely. It accelerates the capacity of every person to acquire qualitative and high-value information without having to go through a long and boring cycle.
Online Learning: Why Make it Work?
Online learning is for everyone but not for everybody. It may be open to all but for some, it may not be the most effective learning process. It takes discipline and determination in order for it to be effective. Every person who wants to learn has the option to learn it online or in a classroom setting. But when it comes to making money online, one must learn it through the internet at all cost. Here is why we believe that:
1. The Goal – The biggest reason why you should embrace online learning is the goal. If your goal is to acquire a degree which will later help you get a job from another field, learning online won't be too much of a requirement. But when it comes to making money online, you need to learn from the basic level (at the very least) of online techniques in order to be successful in it.
2. The Reality – Regardless of what we think or believe, reality tells us that our world is now becoming more digitalized than ever. Businesses don't think about constructing buildings anymore. But instead, they work hard to build their online presence.
3. The Market – Gone are the days when people run towards the nearest library to get information. Our generation has also said goodbye to telephone directories in order to contact companies. Everybody is now looking at their screens for almost everything they need. Having said that, it gives us the obvious fact that the real market is now found in the online world than anywhere else. If you want to aim high with your sales, giving out flyers around your neighborhood should be your additional move and not your main one anymore.
Some Tips For Online Learning…
In spite of the effectiveness of online learning, there are still things that we need to avoid. One of these is to avoid multitasking. There is a circulating myth that women are able to multitask. Some men also subconsciously "think" that they can do this. But the truth is that we can't perform multiple tasks at once. It's most likely that one task gets left behind or all of these tasks are not fully performed well. When it comes to online learning, it is important to focus on just one, rather than two or more ideas at the same time. It enables you to learn and understand that matter better than if you had done otherwise.
Online learning also works best when learning is spread out. There is no need to go information overload on things. You don't have to get to a point where you feel like you're suffering from a brain damage. Studies have shown that learning from spread out information works best for retention. Our brains can only accommodate so much at a time though it may seem otherwise. When a big topic is broken into smaller portions, it is easier to understand every point and much easier to remember them.
Ever notice a time when you feel like your mind is just floating? Or when you feel like no matter how many times you read something, nothing is retained? Our brains work at a certain way and our learning schedule should adhere to it so that it becomes effective. With online learning, students are free to learn whenever they want – and oftentimes, they start acquiring and digesting information when their brains are fully awake for it. So in this case, the learning is not forced and it works best when done this way.
Another thing that have been tested and proven to be true is that regardless if you're visual or not, our brain still processes better when images are shown when we're learning. Online learning is known to have this as one of its strengths compared to learning from plain textbooks or any other text-only materials.
Last but not the least, the power or multimedia tools is so much more than the eyes can see. Every aspect of multimedia targets different parts of brain functionality. This adds a lot to the retention rate of the person studying the online material.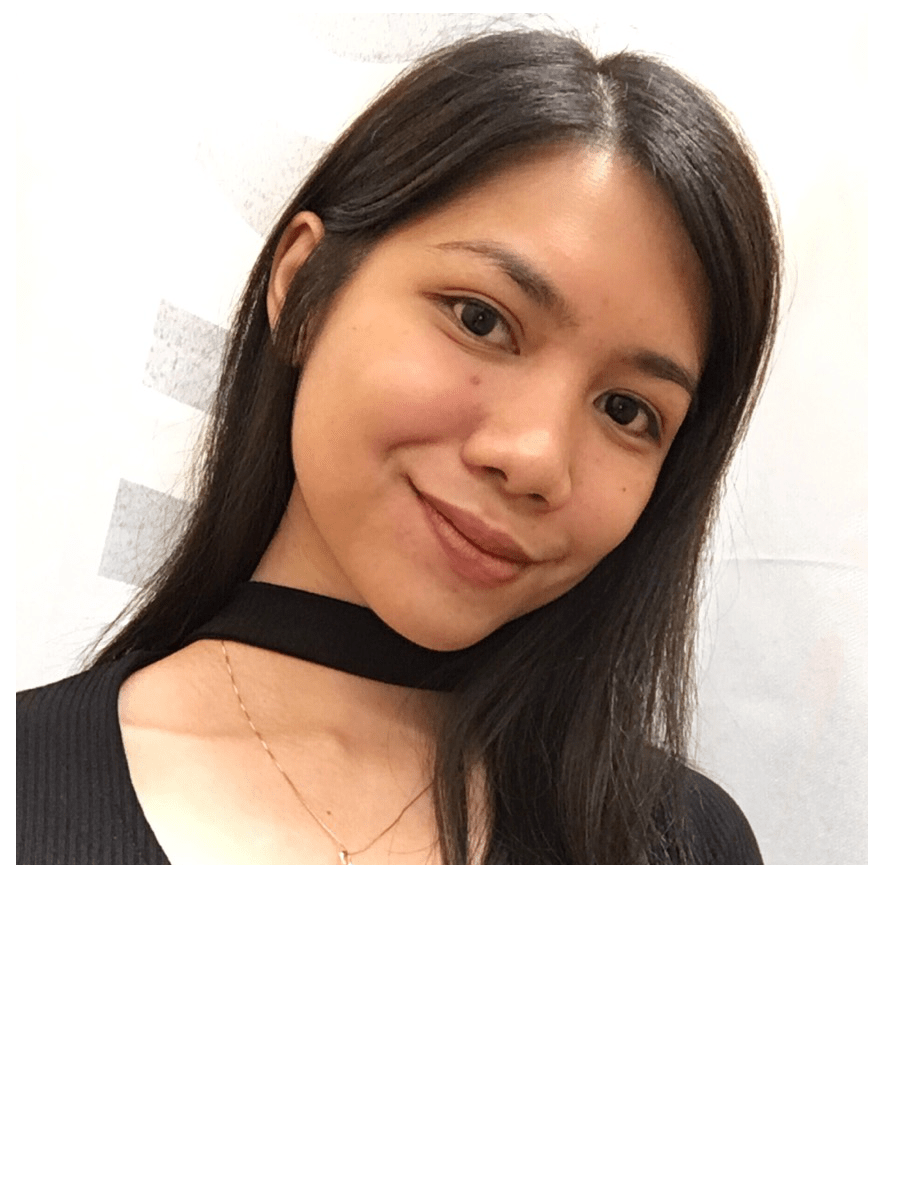 Christine Katherman
Freelancer
Christine has been working in the field of freelance for just over 7 years, specializing in copy-writing, social media and voice-overs.
Describing herself as a "social media bee 24/7", Christine has an undying passion for photography and music.